anjolee.com |the art of jewelry|
By Simona Dubravova - utorok, apríla 14, 2015
Hey Sweeties<3. How are you? I hope you are fine. Today I would like to let
you
know about ANJOLEE.COM.

If you want to make your outfit simply stunning you don´t need to do so much. We all know, you just need to choose the proper accessories. And what would you say, if it would be a DIAMOND ? Marilyn Monroe said: "Diamond are a girl's best friend". Well-selected accessory can raise your outfit to top.
Ok, now, I wanted to show you their amazing offer. ANJOLEE offers many kinds of NECKLACES&PEDANTS. From diamonds pedants to fashion necklaces. They are all available
in white gold, yellow gold or platinum. And of course, Anjolee guarantees that all diamonds sold are authentic and genuine.
If you are thinking about wedding and you haven´t found the perfect ring, here you are at the right place. You can be sure, you will find here your
perfect diamond engagement ring, a lovely diamond wedding ring and a beautiful

D

iamond anniversary ring. All ring designs can be customized in your
choice of yellow gold, white gold or platinum.
Anjolee offers a great
return policy
. Anjolee has a 30 day, full refund policy. You will receive a full refund on all orders if you are unsatisfied with the order for any reason. The timeframe of 30 days begins with the date the customer receives the order from Anjolee, not the shipping date.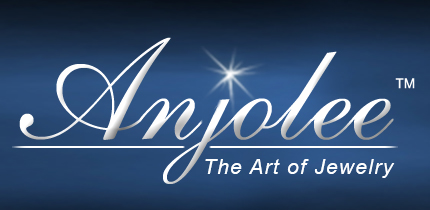 Personally I have to say, I have fallen in love with every one piece of these amazing jewelry, I if I would choose one of it, I have no idea what I would pick. And what about you? You can me give a link to comments bellow. Have a nice day!